A Natura 2000 listed site
Image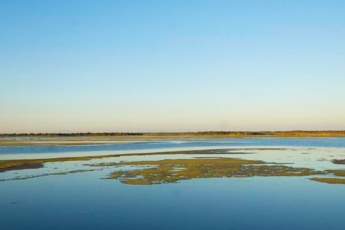 Image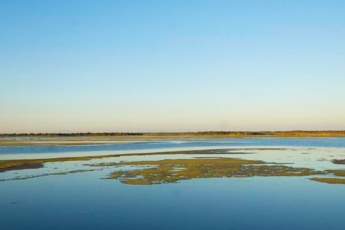 AN INTERNATIONALLY UNIQUE ECO-SYSTEM
The ecosystem features some truly exceptional vegetation, with salicornia and "halophile" plants (ones adapted to a salt environment).
A NATURE PARK
The salt marsh is part of the Camargue regional nature park, which was opened in 1970 and covers over 100,000 hectares. The area is part of the Natura 2000 network.
Image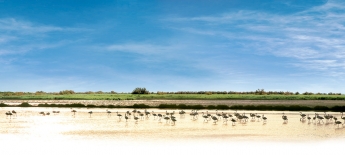 A LAND OF HARVESTING AND LIVESTOCK
Camargue is a land of salt, but also an area where horses and bulls are raised, particularly in large herds known as "manades". Rice is also grown here and wine is made.
FAUNA & FLORA
To protect the unique local plants and animals, a national reserve was set up here in 1927. It extends over 13,000 hectares.
Image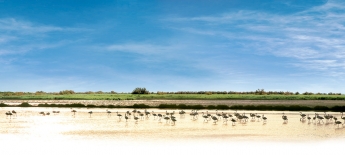 The Aigues-Mortes salt marsh has been a signatory of the Natura 2000 Little Camargue charter since 2005. By signing the Natura 2000 charter, the Compagnie des Salins du Midi recognises the exceptional ecological and heritage value of the habitats and rare or endangered species on a European-wide scale and is committed to preserving them.
The area concerned today corresponds to 6294 hectares of wetland in the Aigues-Mortes salt marshes.
Image