Flora
On the Aigues-Mortes salt marsh, the presence of salt and the work of the salt makers over time and generations have helped foster a unique biodiversity, with some plant species only growing in the salt marshes. 280 plant species have been recorded, including 20 protected species.
Image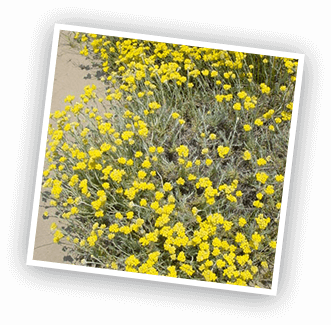 Image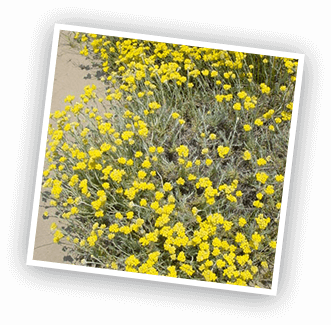 SHRUBBY EVERLASTING
Helichrysum stoechas – Its Latin name means "golden flowers" in reference to its yellow blooms. The flowers bloom for a very long period, which is why the plant is known as "everlasting". It is used to treat bruises. When in flower (from June to September), the plant has a fragrance similar to curry.
Image
SEA DAFFODIL
Pancratium maritimum – The plant has white, fragrant flowers shaped like funnels. It is in bloom from July to September. The plant is a natural way to eliminate toadstools.
Image
Image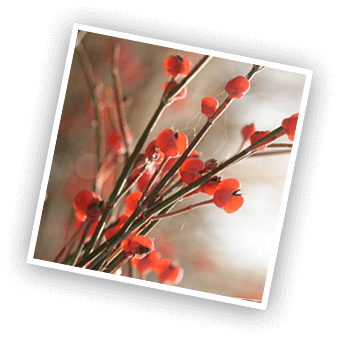 Image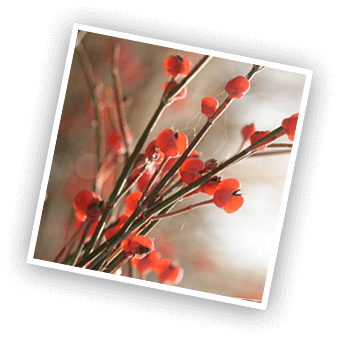 SEAGRAPE:
Ephedra distachya – A rare species in Camargue but much in evidence in the salt marshes. It produces little red berries that have been used to treat asthma and nettle rash for millennia.
Image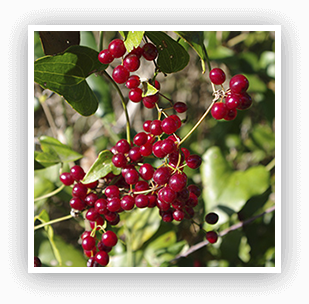 COMMON SMILAX:
Smilax aspera – As sarsaparilla, it is famous as the Smurfs' favourite dish. The prickly climbing plant is also used for medicinal purposes and famous for its diuretic effects.   
Image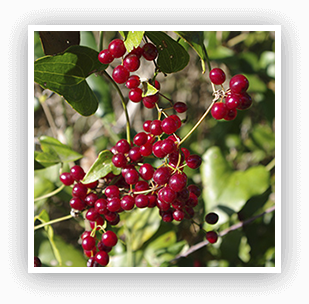 Image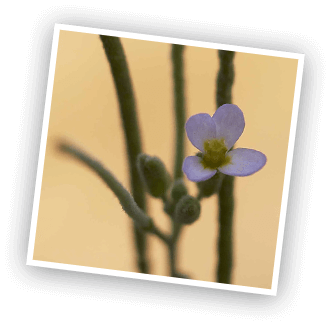 Image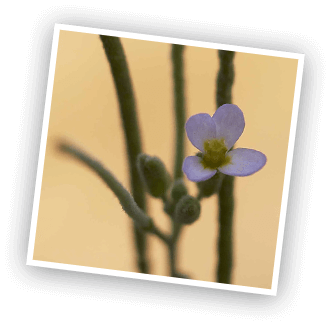 MALCOLMIA NANA:
Malcomia nana – The species disappeared in France during the 1960s but reappeared in the salt marshes in 2007!
Image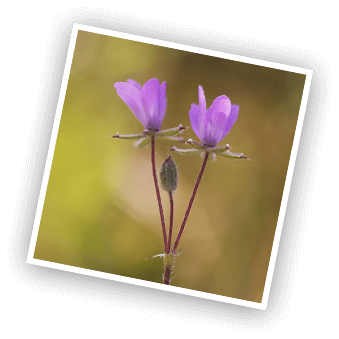 MEDITERRANEAN SEA LAVENDER:
Limonium vulgare is its Latin name. It is used as a decorative element in houses. The plant secretes salt crystals under each leaf.
Image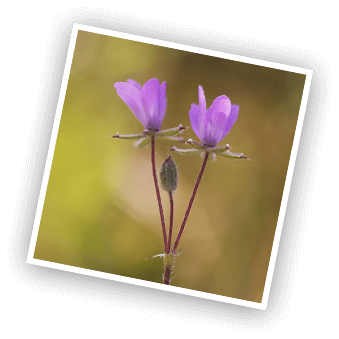 Image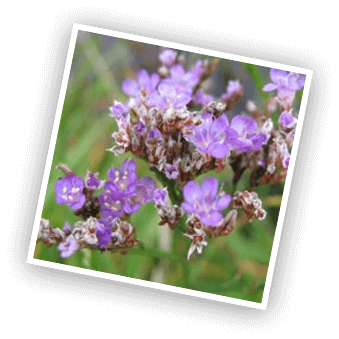 Image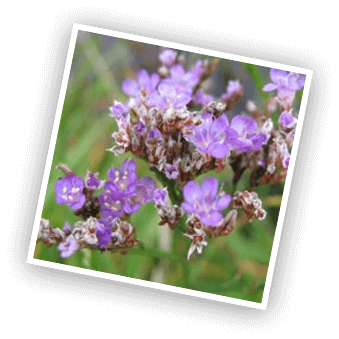 SAND STOCK
Malcolmia littorea  – Remarkable for its "purpurin" colour. It grows in clusters in the sand.
Image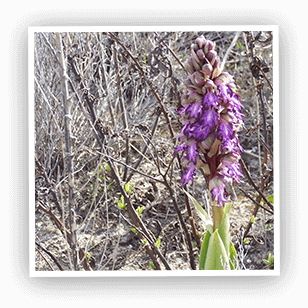 GIANT ORCHID
Barlia robertiana – an orchid that flowers as early as the end of February. This is a robust plant with purple flowers resembling little caps.
Image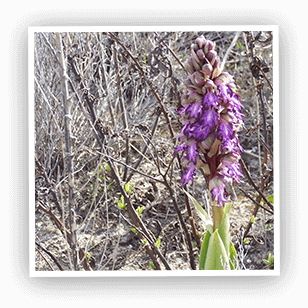 Image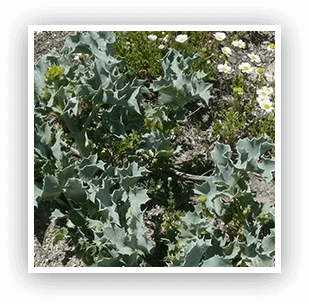 Image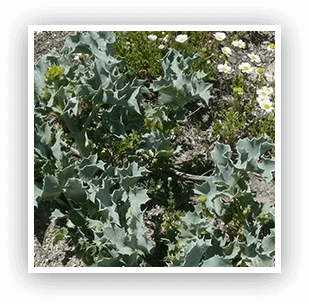 SEA SANDWORT:
Honckenya peploides – The young shoots and leaves can be preserved in vinegar, like gherkins, and added to salads.
Image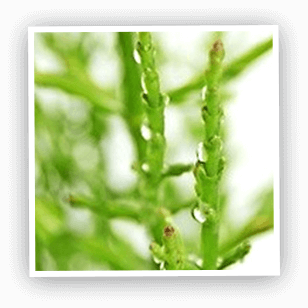 GLASSWORT:
Salicornia – This is a halophile plant, that is to say, it thrives in a salty environment. The plants have salt water inside them. The tiny leaves are bound together 2 by 2 at the edges, forming a sheath to minimise water loss.
This a wild plant that can be eaten as a vegetable. The plants are harvested young in July. The green and tender tips can be used in salads or a steam-cooked like green beans or aspargus.
Image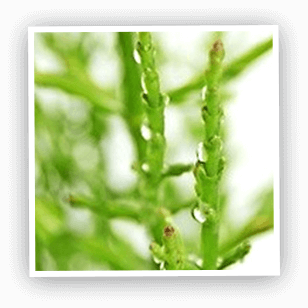 Image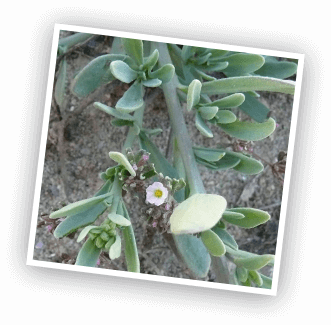 Image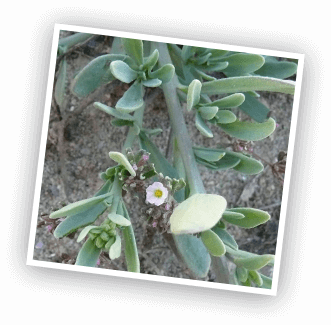 SEA HOLLY:
Eryngium maritimum – Victor Hugo called this plant the "blue thistle of the sands". It is one of 20 protected and endangered species living in the Aigues-Mortes salt marshes.