Image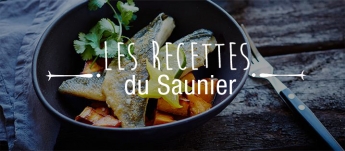 All the Saunier de Camargue recipes: for all tastes and all seasons
Tasty fish, meat and vegetables… Starters, main courses and even desserts!
Original, sun-filled recipes...
Why choose Le Saunier de Camargue Fleur de Sel?
Le Saunier de Camargue fleur de sel results from the sea, the sunshine and the Mistral winds. It is a natural product from the south of France.
Fleur de sel has a natural white colour and is harvested in the Aïgues-Mortes salt marshes in line with ancestral skills. At the heart of unspoilt nature and a rare biodiversity, the salt marshes are also the refuge for numerous species at the meeting point between the Mediterranean Sea and Carmargue.
Le Saunier de Camargue fleur de sel, reflecting this generous land, is a vital ingredient in southern French cooking. It helps bring out all the mild flavours of a sun-filled cuisine.